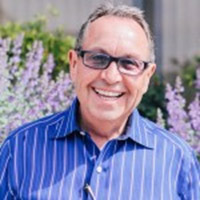 Dan Rice
President, CEO
Dan Rice serves as the President, CEO and Chairman of the Board for the Alliance Community Foundation, which provides charitable planned giving services to individuals and their professional advisors.
Dan is also the Philanthropy Architect for Convoy of Hope. He coaches philanthropists, solicits principal gifts and conducts charitable gift and estate planning.
Previously, Dan was the Co-Founder, President, CEO and Chairman of the Board for the National Community Foundation. He was also the Philanthropy Architect for the Educational Media Foundation, parent organization of the K-LOVE and Air1 radio networks, and Vice President of the K-LOVE & Air1 Foundation.
Formerly, Dan was the Senior Philanthropic Advisor in the Principal Gifts department for World Vision, Inc. He also served as their National Director of Gift Planning and co-authored the Family Philanthropy Guidebook.
Dan is a co-founder and Chairman of the Charitable Trust Administration Company, a third party charitable trust and foundation administration services corporation.
He is a member of the National Association of Charitable Gift Planning, the Advisors in Philanthropy, and formerly served for 13 years on the Board of the Morgan Stanley Global Impact Funding Trust and also on the advisory committee for the Chair of Philanthropy at The American College.
Since 1980, Dan has actively consulted with highly successful individuals and families and their professional advisors. He is nationally recognized as a humorous and informative communicator on philanthropic planning.
Dan Rice, President & CEO
Planned Giving Office
10712 Crosscut Drive
Pensacola, FL 32506
(850) 776-2789
drice@AllianceCommunityFoundation.org
---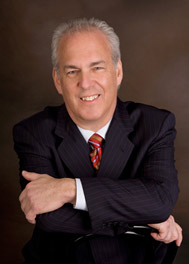 Randy A. Fox
Board Member
A third-generation entrepreneur, Randy is a founder of Life Legacy Case Design, LLC and EzCharitable, LLC, an online training resource for professional advisors who wish to expand their capabilities in philanthropic giving. EzCharitable has created original content that is useful for attorneys, financial advisors, CPAs all of which will facilitate better philanthropic advice for families of wealth.
He is also currently the Editor in Chief of Planned Giving Design Center, a national newsletter for philanthropic advisors. In 2015 Randy was awarded the Fithian Leadership Award by the International Association of Advisors in Philanthropy
Randy was a founding principal of InKnowVision, LLC, a national consulting and marketing firm that developed estate and wealth transfer designs for clients of exceptional wealth. During his tenure, more than 300 families were served and more than $500 million was directed to philanthropic purposes. He served as director and faculty member of the InKnowVision Institute, which provided professional advisors with the advanced technical and interpersonal tools required to attract and work successfully with high net worth clients.
Randy A. Fox
704-698-4055 Office
630-235-5475 Mobile
randyafox1@gmail.com
---