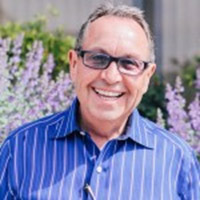 Dan Rice
Philanthropy Architect
Dan serves as the President, Chief Executive Officer and Chairman of the Board for the Alliance Community Foundation, which provides charitable planned giving services to individuals and their professional advisors.
He previously served as the Philanthropy Architect for Convoy of Hope and was also the Philanthropy Architect for the Educational Media Foundation, parent organization of the K-LOVE and Air1 radio networks, and Vice President of the K-LOVE & Air1 Foundation. Prior to this, he was World Vision's Principal Gifts Philanthropic Advisor and National Director of Gift Planning for 26 years and co-author of World Vision's Family Philanthropy Guidebook.
Dan is a co-founder and Chairman of the Board of the Charitable Trust Administration Company, a third party charitable trust and foundation administration services corporation.
He formerly served for 13 years on the Board of the Morgan Stanley Global Impact Funding Trust and on the advisory committee for the Chair of Philanthropy at The American College.
Since 1980, Dan has actively consulted with highly successful individuals, families and their professional advisors. He is nationally recognized as a humorous and informative communicator on philanthropic planning.
Dan Rice, President & CEO
Alliance Community Foundation
Planned Giving Office
450 Sapphire Way SW
Vero Beach, FL 32968
772-365-1030
drice@AllianceCommunityFoundation.org
---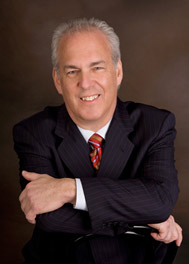 Randy A. Fox
Board Director
A third-generation entrepreneur, Randy is a founder of Life Legacy Case Design, LLC and EzCharitable, LLC, an online training resource for professional advisors who wish to expand their capabilities in philanthropic giving. EzCharitable has created original content that is useful for attorneys, financial advisors, CPAs all of which will facilitate better philanthropic advice for families of wealth.
He is also currently the Editor in Chief of Planned Giving Design Center, a national newsletter for philanthropic advisors. In 2015 Randy was awarded the Fithian Leadership Award by the International Association of Advisors in Philanthropy
Randy was a founding principal of InKnowVision, LLC, a national consulting and marketing firm that developed estate and wealth transfer designs for clients of exceptional wealth. During his tenure, more than 300 families were served and more than $500 million was directed to philanthropic purposes. He served as director and faculty member of the InKnowVision Institute, which provided professional advisors with the advanced technical and interpersonal tools required to attract and work successfully with high net worth clients.
Randy A. Fox, CFP®, AEP®
704-698-4055 Office
630-235-5475 Mobile
randyafox1@gmail.com
---
Andrew W. Russo
Chief Financial Officer
Andy serves a Board Director, Treasurer and Chief Financial Officer for the Alliance Community Foundation. In addition to his organizational responsibilities, Andy thoroughly enjoys analyzing and implementing strategic plans to recognize the opportunities that planned giving can offer charitable institutions and philanthropically motivated individuals in maximizing growth, philanthropic intent and tax savings.
Andy is also the co-founder, President and CEO of the Charitable Trust Administration Company (CTAC). Established in 1995, CTAC is the second largest third party charitable trust administration company in the United States with over $2 billion in assets under administration. CTAC provides comprehensive solutions to charitable organizations, professional service providers, and philanthropically motivated individuals nationwide.
Under Andy's leadership, CTAC's business model has always been to provide an open architecture for their clients and to offer a comprehensive solution for administration. Coupled with reasonable fees that have never increased, CTAC is a trusted provider in the industry, offering complete administration services regardless of the assets.
Andrew W. Russo, CFO
Administration Office
Alliance Community Foundation
c/o CTAC
7029 Pearl Road, Suite 350
Cleveland OH 44130
440-239-8900
arusso@alliancecommunityfoundation.org
---
Suzanne Jack
Board Director
Suzanne is Founding Principal of Adeo Financial, a private wealth consultancy working with clients and advisors here and abroad. In 2015 Suzanne incorporated her late husband's 30 years of leading Insurance Planning to her focus in Philanthropic and Legacy Wealth. Suzanne delivers elegant solutions and opportunities across the spectrum of private wealth for individuals, families, companies and foundations. She helps clients identify hidden fees and exposures and reposition wealth in most leveraged structures with least amount of risk and greatest tax efficiency. Suzanne partners with investment, tax and legal advisors and wealth managers as an advocate for the 100-year plan. Suzanne understands great financial success transforms families, companies and communities when Philanthropy is a cornerstone of vision and generational planning is purposefully considered.
Suzanne is a project-based and product-based consultant and an ally for best in class opportunity for income, capital gains, estate, charitable and multi-generational planning. Agnostic and holistic, Suzanne employs historical perspective, preeminent specialists and forward-leaning thought leadership to client relationships and remains a quarterback to families and companies for concierge planning.
Having grown up outside of NYC, Suzanne brings an East Coast sensibility to her practice in San Francisco. The great-granddaughter of philanthropists in the arts, generosity and creativity have been consistent themes in her personal life, and she supports clients in their own objectives. Suzanne's commitment to fully understand client priorities and sensitivities facilitates clients to crystallize core values, define mission and strengthen governance and goals. An athlete, Suzanne is guided by work ethic, efficiency and relentless pursuit of the whole person. She coaches the tennis athletes of the Special Olympics and mentors young students in underserved communities as well focuses her efforts on the arts, education, and preservation of habitats and eco-systems.
Suzanne Jack, Founding Principal
ADEO Financial
Adeofinancial.com
415-289-0230
suzannej@adeofinancial.com
---
Rebekah Rice
Chief Operating Officer
Rebekah Rice serves as the Chief Operating Officer for the Alliance Community Foundation, overseeing all operational and administrative functions.
Rebekah is a third generation charitable planned giving professional and has her Chartered Advisor in Philanthropy (CAP) designation from the American College. Since 2015, she has served as a consultant to community foundations.
Previously, Rebekah served 7 years as the President of the San Francisco Bay Area's largest private autopsy company, serving law firms, hospitals, medical examiners, researchers, and private families nationwide.
Understandably, Rebekah's favorite Benjamin Franklin quote is "Our new Constitution is now established, everything seems to promise it will be durable; but, in this world, nothing is certain except death and taxes."
Rebekah Rice, COO
Alliance Community Foundation
rrice@AllianceCommunityFoundation.org